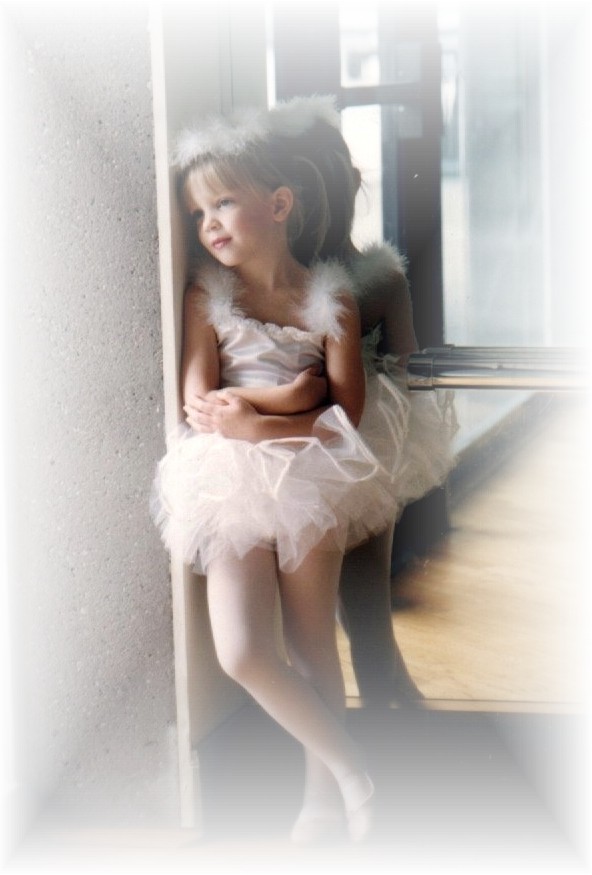 In both film and reality tv, dance has become a new focus for modern expressions and ideas of talent. But where is this leading?
The dance films that charged through the theaters in the 1980s would not only reinvigorate the teen film genre for the coming decades, but also embrace the music video style that would synonimize dance with modern expressions of life, love, and sex. In the 1980s this genre included films such as
Fame
(1980),
Flashdance
(1983),
Footloose
(1984),
Girls Just Want to Have Fun
(1985), and
Dirty Dancing
(1987). Last year,
Black Swan
brought ballet to the forefront. And with the recent death of
Dirty Dancing
star Patrick Swayze, it is only appropriate to reflect on where dance is in modern consciousness and where it is headed.
A Brief History of Dance
Historically, dance developed in multiple forms, through opera, theatre, and performance and totes around a long history of styles, movements, and connections with social and political histories. Dance, on screen, developed with the transition of vaudeville acts to the screen in musical form. These musicals,, notably of the studio-era, used dance in tandem with song, but also on its own as a source of pure uninhibited expression and most often as an illustration of topics that could not be spoken or discussed. So these cinematic dance moments began to function outside of normal or standard ways of viewing dance, like in a theater or other venue. Dance within the entertainment industry developed its own look and style quite separate from Broadway, ballet companies, etc.
However, this separation also allowed cinematic dance to see and express things lost on stage not only though the use of the camera, lighting and staging, but also through a mixing of dance elements. This allowed the modern genre of screen dance to embrace all types of ballet, modern, tap, jazz, hip-hop, lyrical, and the list continues. The modern world of dance is also thankfully an all-embracing one that fosters a strong competitive yet supportive community. And is this community that has recently become responsible for a rise in the interest in certain types of dance and a greater visibility of dance on screens.
Dance On the Small and Big Screen
For the moment, if dances are separated from film and looked at individually, a common theme is discovered - That a moment or a piece danced will never be the same even if danced by the same dancers in the same venue. Every minute is unique.This uniqueness of dance not only encourages viewers to tune in and see the live replay, but also reminds audiences to why dance has lasted as an art form for so long.
Reality programming not only attempts to stay in stride with anything consumable by the general public from coast to coast, but also wets audiences' appetites for more of the same 'guilty' pleasures. Whether it is
Dancing With the Stars
that emphasizes the rise and fall of fame and careers or
So You Think You Can Dance?
, the
American Idol
of dance, reality programming actually highlights the breathe and appeal of dance. Also, it has re-emphasized the most important element of dance; that is cannot be recreated or reproduced. Like the theme previously mentioned, reality programming has actually enabled dance to re-invent itself within modern consciousness and translate to audiences outside of dance flicks.
What are the Essential Aspects of Dance Reality TV?
Display of skills and/or character
Drama
Competition
Jennifer Grey's popularity on Dancing With The Stars is a reflection of skills, character and another trend in the media, the impressive role of powerful middle-aged women. Grey is sexy, fit, and accomplished. She is mature, sophisticated, and as the finale of the 11th Season of DWTS verified, a step ahead of the other younger contestants.
Prior to competing for the title on DWTS, Jennifer Grey had some professional experience as a performer. This probably gave her an advantage over other contestants with little or no training. Regardless, she was an inspiration. She sent a message to women viewers. Aging doesn't necessarily mean losing your beauty or your body. In fact, for Grey, the opposite is true.
As a performer, she embodied grace in ballroom dance numbers that were technically challenging and engaging. She achieved full form as a dancer on the 11th Season of DWTS, consistently performing and remaining professional while revealing her maturity as an artist.
In addition to Grey's skills and artistry on stage, Grey's personal hardships captured "off-stage" led viewers to connect or sympathize with her. She suffered many painful physical injuries throughout the season. Grey also showed depth emotionally, in an episode during which she grieved over the loss of former dance partner and colleague, the highly respected late-Patrick Swayze, with whom she co-starred on Dirty Dancing.
Grey's physical and emotional hardships contributed to her success on the show. Her public display of emotions created just the right amount of drama. TV audiences everywhere long to feel drama. This is an essential aspect of dance reality TV. After all, it is dance reality TV.
The Past and Future of Dance Reality
Interestingly, the roots of dance reality TV span throughout the history of television. TV shows from the past such as
Star Search
aimed at selecting the most talented performers through rigorous competition. Star Search exemplifies another important element in all dance reality TV, competition.
It is an inspiring moment in the history of dance and television to see people of all levels, backgrounds, and ages making an appearance and communicating a simple message: with heart and hard-work, dance is an art form for everyone.
Is this reality programming here to stay? Are the careers of their winners better off? Stay tuned...